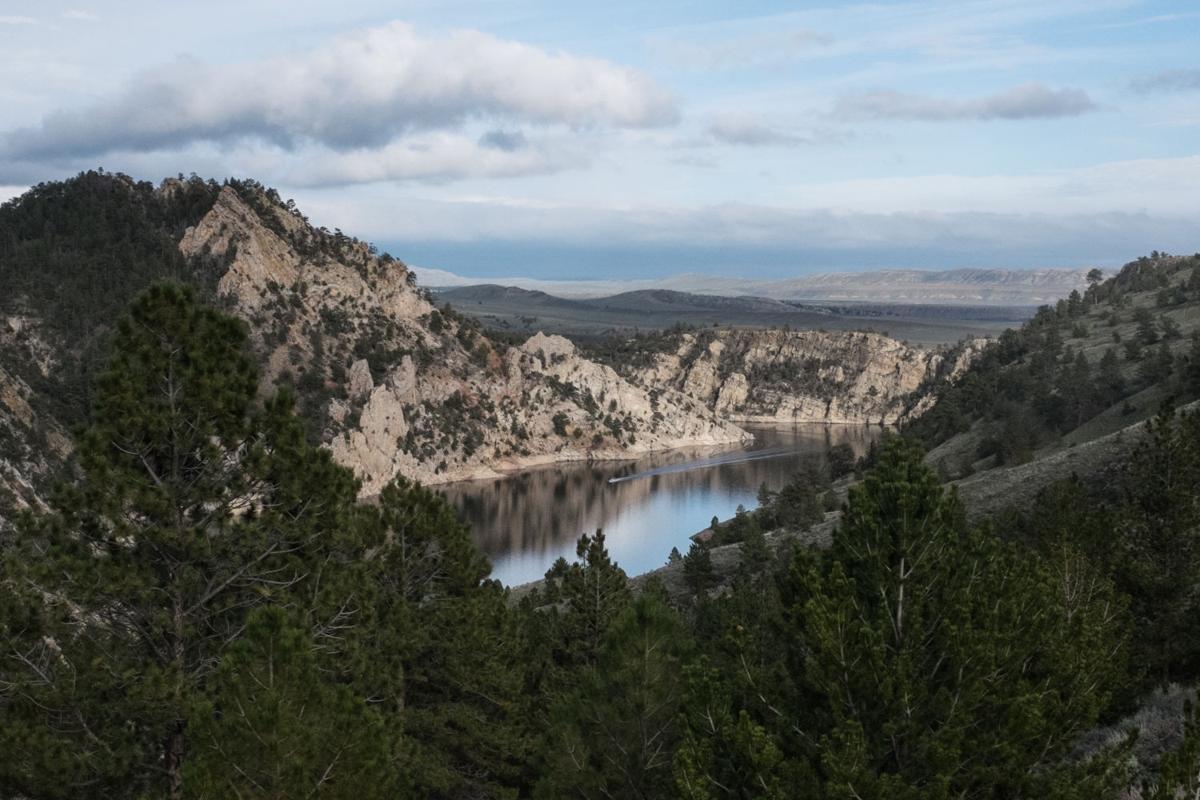 A powerboat makes its way through the upper arm of Seminoe Reservoir at Seminoe State Park in Carbon County. As revenue in Wyoming continues to fall, the Department of State Parks and Cultural Resources is considering raising fees at state parks.
CHEYENNE — As visitor numbers rise and state revenue falls, the Wyoming Department of State Parks and Cultural Resources is looking at raising fees people pay at state parks.
Doing so would allow the department to compensate for budget cuts and also bring the parks system in line with the rest of the Rocky Mountain region.
However, any fee increase would need legislative approval before it happens.
"We're needing to look at every possible way State Parks can enhance its revenue," said Milward Simpson, the department's director. "We know we need to be relying less and less on the general fund."
In general, Wyoming has the lowest parks fees of any neighboring state, and the last fee increase was in 2008.
But unlike in other states, the department isn't allowed to set fees on its own. Instead, fees for state parks and historic sites — from day-use charges to camping — are set in state law by the Legislature.
Thus, Wyoming parks officials are hoping state lawmakers will give the department the ability to raise or lower fees on its own.
"Obviously, when all your fees are set by state law, it makes it hard to adjust to market conditions," Simpson said, later adding, "We should be charging based on the quality of services we're offering."
At a meeting of the Legislature's Joint Travel, Recreation, Wildlife and Cultural Resources Interim Committee last month, lawmakers voted to draft a bill that would allow the department to have more fee flexibility.
https://www.stateparks.org/wp-content/uploads/2016/07/WY-SP-logo.jpg
168
300
NASPD
https://www.stateparks.org/wp-content/uploads/2017/08/Americas_State_Parks_Logo-300x188.jpg
NASPD
2016-07-14 01:44:37
2016-07-14 01:53:37
WY - Fees could rise at state parks