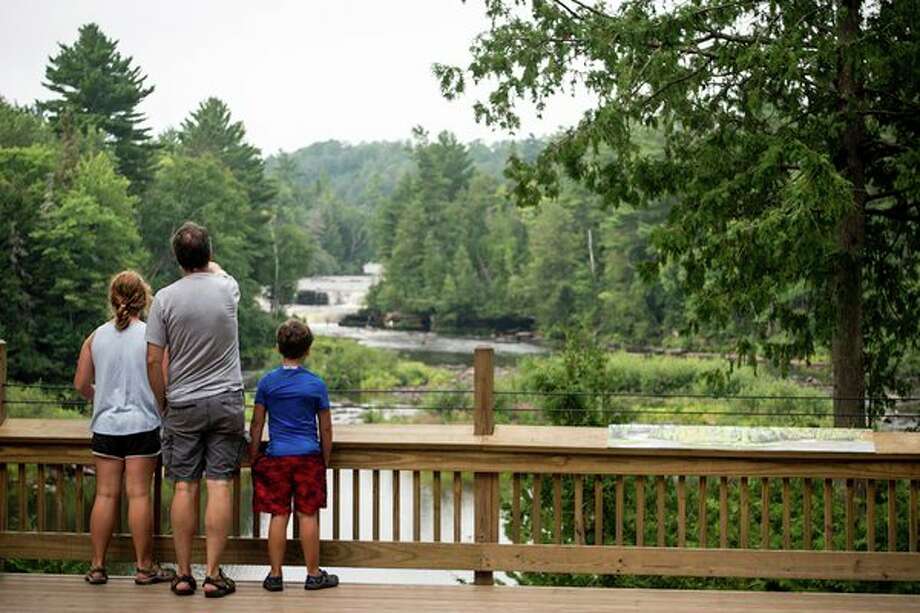 Photo: © 2018 State of MichiganIMAGE 1 OF 8
A family takes in the scenic Lower Falls at Tahquamenon Falls State Park in the eastern Upper Peninsula, among the many memory-making destinations in Michigan state parks. (Michigan DNR/Courtesy Photo)
When was the first time you fell in love with Michigan's out-of-doors?
Most people – whether longtime residents or those here just for a visit – have had that moment when a picture-perfect blue sky, a sweeping shoreline vista, the silence of an old-growth forest or the sound of rushing water has taken their breath away.
This past year we celebrated these wondrous features of our state, and the people who gather amid them, during our state parks centennial.
Michigan state parks, forests, trails and waterways are at the core of the spirit of this Great Lakes state, and we are working hard to ensure that they endure for another century.
Full article here
https://www.stateparks.org/wp-content/uploads/2016/06/Unknown-1.jpeg
180
179
NASPD
https://www.stateparks.org/wp-content/uploads/2017/08/Americas_State_Parks_Logo-300x188.jpg
NASPD
2020-01-04 22:15:54
2020-01-04 22:15:54
Showcasing the DNR: Reflecting on the centennial year – an open letter from the Parks and Recreation Division chief