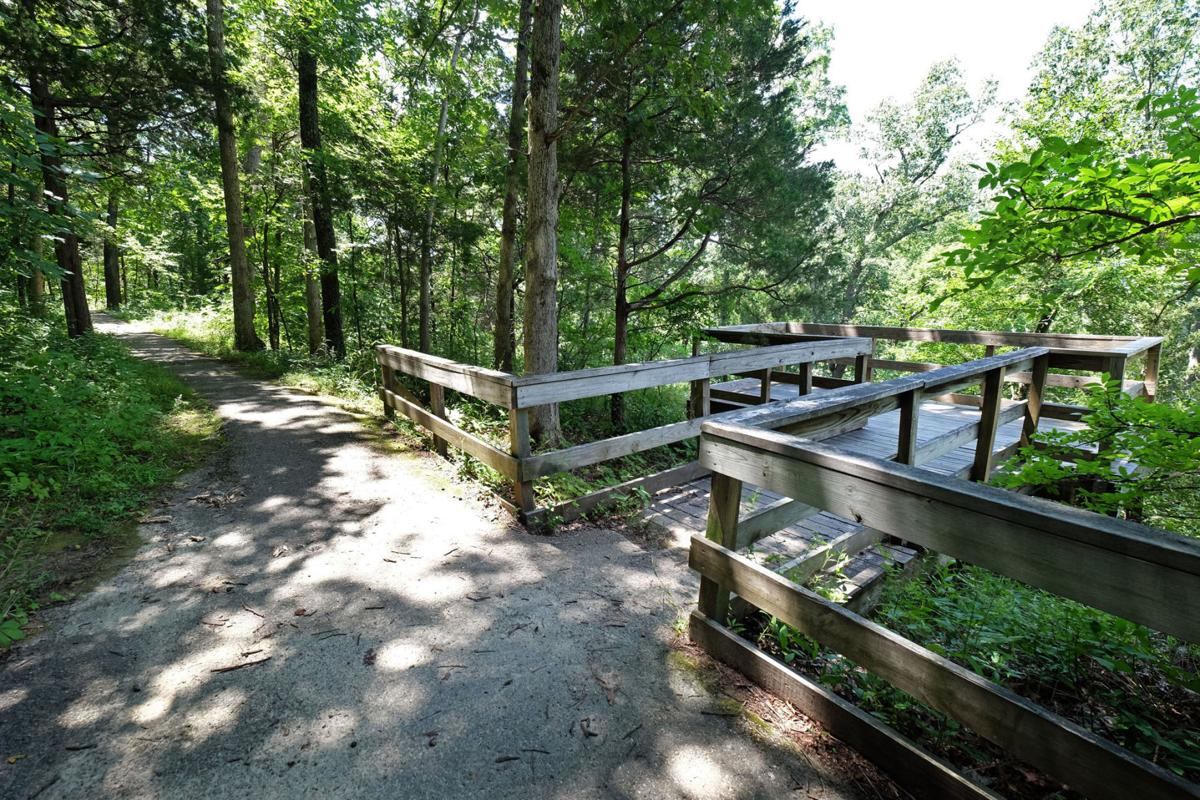 The Post Oak Trail in Giant City State Park was designed for disabled visitors. It is mostly paved and has a gentle gradient to access the viewing platforms.
BENTON — From time to time, Jay D. Williams gets a call from someone with a physical challenge wanting to come to Illinois to enjoy some of its natural wonders or enjoy some hunting or fishing.
When they talk to him, they invariably discuss their physical handicap, hoping that he can recommend the perfect place for them to enjoy the great outdoors. Oftentimes, as they discuss their physical disability, they tell him that he doesn't understand.
Williams, who was seriously injured in a motorcycle accident when he was 13 that left him as a paraplegic, tells them he understands. For the past 16 years, he has worked as the disabled outdoor opportunities coordinator for the Illinois Department of Natural Resources, working to ensure that people with physical challenges enjoy this area's great outdoors as much as anyone else.
"I eventually have to tell them, 'George, Joe, Ralph, yes, I do get it, and this is why,'" Williams said. "It's really a big deal. What we do, we make, reasonable accommodations."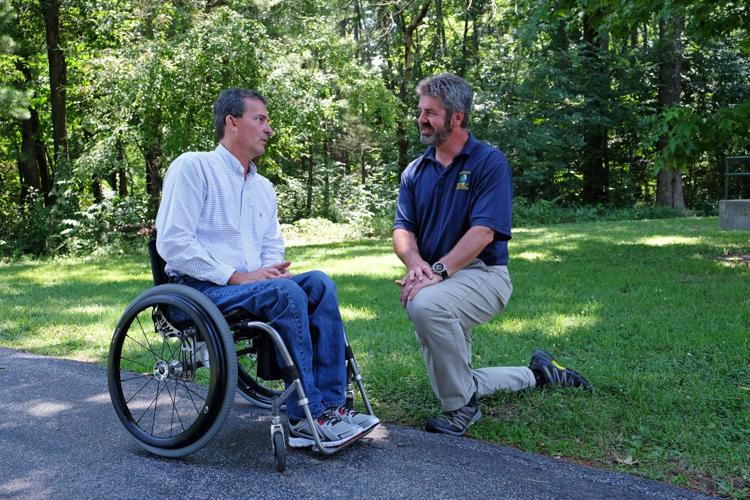 He stresses "reasonable," noting that it would be impossible to have every part of the state's lands be accessible to those with physical disabilities. He noted that he often gets calls from a hunter wanting to hunt in a specific area, but notes that if that area is not used by someone who does not have a disability, it will not be available to those who have physical challenges.
"You can't make the outside ADA compliant," Williams said.
Job comes from need for ADA compliance
Williams' job grew out of the state's need to comply with an update to the Americans with Disabilities Act calling for people with disabilities to have equal access to participate in outdoor activities. He began the job in 2000.
He ensures that parks allow hunting and fishing, for instance, to those with disabilities. If someone with a disability wants to experience hunting or fishing in a state park, for instance, and that park is not accessible to them, the park staff can exercise what's called a "10 Day Rule," which allows them that much to make that area disability-accessible. That could include creating a space for fishing from the banks, for instance.
https://www.stateparks.org/wp-content/uploads/2016/07/IL-SP-logo.jpg
202
250
NASPD
https://www.stateparks.org/wp-content/uploads/2017/08/Americas_State_Parks_Logo-300x188.jpg
NASPD
2016-07-12 18:12:18
2016-07-12 18:12:18
IL - IDNR working to make state's parks accessible to those with disabilities